Its all about the Brew!

Established January 2014. Spawned from the Brewmasters clan as a feeder and became a clan of their own in a years time. With a strong core of 20 warriors that are dependable, loyal and do what it takes to win. They embrace the attitude needed to be top clasher! Lead by LEOD a th11 who's been clashing since April 2013 with his elite CO's Natehop, Lord Vader, The Ghost, Mighty Deak, Sibmicnasty, Big Macjunky, Car, Bob & Bustout.

I meet LEOD in global when I was leader of The Pub and he came over to do a couple wars with us. We've been allies since then! Their message to their enemies is:

​"You have a better chance of fucking with God, God loves you! We Don't"
Powered by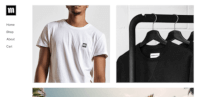 Create your own unique website with customizable templates.