Domination, Determination & Dedication

---

These three "D"s" are what I found to be the foundation of this great clan! Founded by myself (the JERK) some years ago..... I left the clan during personal tragedy at home. The three D's proved itself at that point when the CO's refused to let the ship go down. Lead by copedaddy, him and the remaining CO's took this clan to greatness and aren't stopping there. I was so impressed that I merged my first clan (the Pub) into TSH. Bonds where reformed and growth became evident.
Powered by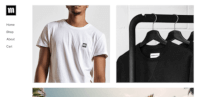 Create your own unique website with customizable templates.